Jurassic World: Dominion Dominates Fandom Wikis - The Loop
Play Sound
Kenneth Nathaniel "Nathan" Bates is the fifth of Gil and Kelly Bates' nineteen children. He is married to Esther Keyes and they are currently expecting their first child.
Early Life
Kenneth Nathaniel "Nathan" Bates was born on August 29, 1993, to Gil Bates and Kelly Jo Callaham. He was the couple's fifth child, and they went on to have fourteen more children after him.
Along with his siblings, Nathan was homeschooled growing up.[1] He was also raised as an active participant of Bill Gothard's Institute in Basic Life Principles.
As an adult, Nathan is said to enjoy water sports, but it is unknown if this hobby began during his childhood.
Not much else is known about Nathan's childhood.
Career
From a young age, Nathan wanted to be a preacher.[2]
Some time prior to 2013, Nathan completed first responder training and began working as a volunteer fireman for the Medford Fire department.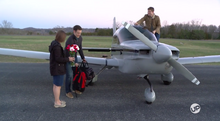 [3] He is currently an EMR, as well as a reserved deputy sheriff with the Anderson County Sheriff Department.[4]
Some time prior to April of 2017, Nathan earned his private pilot's license. He is currently working on earning his commercial license.[4]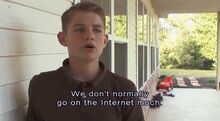 Television Career
Nathan appeared on the TLC show 19 Kids and Counting many times as a teenager and young adult. In 2012, TLC aired one season of the show United Bates of America, which focused on Nathan's family. In 2015, UpTV began airing a similar show, Bringing Up Bates. Nathan is regularly featured in both shows.
Missionary Work
Nathan is often said to have a heart for missions, and has gone on a number of mission trips.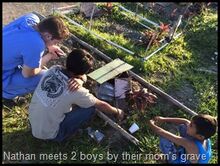 In 2011, Nathan and three of his siblings went on a ten day mission trip to Guatemala, where he did manual labor to help a local orphanage.[5]
In 2014, after hearing about a massive storm in the Philippines, Nathan began talking to a friend whose father, Pastor Tan, served there. Pastor Tan put Nathan in touch with Blessing International, and Nathan, along with his brother Lawson and friend John-David Duggar, traveled to the Philippines to provide medical assistance to victims of the storm.[6]
As of 2018, he was doing regular work in the Phillippines as an EMR, including trying to get a 911 system operational.[7]
Family
Courtship
On October 14, 2020, Nathan started a relationship with Esther Keyes.[8] On January 2, 2021, Esther posted a picture of her and Nathan together with the caption "Date Night". In the picture she tagged Nathan, who posted a similar picture the following day from the same event.[9]
Engagement
On May 24, 2021, it was announced via Fox News that Nathan had proposed to Esther two days prior, on May 22, 2021, at the end of a three day celebration of their relationship in Pennsylvania, Tennessee, and culminating in Florida, where the proposal took place.[10]
Wedding
On October 22, 2021, Nathan and Esther got married at the StarBarn in Elizabethtown, PA.[11]
Fatherhood
On May 8, 2022, (Mother's Day), Nathan and Esther announced via their Instagram accounts that they were expecting a baby, due to be born in October 2022.[12] On June 19, 2022 (Father's Day), they announced via their instagram accounts the baby was a girl they were naming Kenna Joy.[13]
Relationships
Ashley Salyer
On March 31, 2016, an episode of Bringing Up Bates revealed that Nathan was courting Ashley Salyer. After asking Ashley's father for permission, Nathan began planning how to ask Ashley to be his girlfriend. They had already been talking and hanging out for six months prior to the episode's filming.[14] The next episode, which aired on April 7, 2016, featured Nathan and his brother Lawson taking in the sights of New York City with Ashley and her sister Anastasia before Nathan asked her to begin courting. [15]
On June 16, 2016, an episode of Bringing Up Bates showed Nathan and Ashley talking through struggles they were having. "You know, I don't want Ashley to change," Nathan said to his parents. "I love her and who she is, but at the same time, we do have concerns. We have, sometimes, a lot of conflict, and neither one of us are really, you know, sure that God wants us to get married."[16]
On June 30, 2016, Nathan revealed on Bringing Up Bates that he had ended his courtship with Ashley.[17]
Wedding Involvement
Nathan has been involved in the following weddings:
References