Jennifer "Jenni" Danielle Duggar is the seventeenth of Jim Bob and Michelle Duggar's nineteen children.
Early Life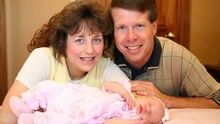 Jennifer Danielle Duggar was born on August 2, 2007, to Jim Bob Duggar and Michelle Ruark. She was the couple's seventeenth child, and they went on to have two more children after her. Her birth was filmed by a TLC camera crew, and was aired on the special Duggars' Big Family Album on September 22, 2007.[1]
Jenni is shown to be a shy child. She is often said to be methodical and thoughtful by members of her family.
Jenni has been homeschooled her whole life.
Like most children, Jenni has chores, which the family calls "jurisdictions". It is unknown what jurisdictions Jennifer has been assigned.
When Jenni's sister Jordyn was born, Jennifer was put in a buddy team with older siblings Jill, Joy, and James. Buddy teams help each other out around the house, with older buddies helping dress, bathe, and feed their younger buddies.[2] Jenni's buddy team is shown to be particularly close, even after two of her older buddies got married in moved out.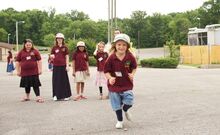 Jenni is being raised as an active participant of Bill Gothard's Institute for Basic Life Principles.
When Jenni was one year old, her family became the subject of their own reality show, 17 Kids and Counting.
Jenni's family lives in Springdale, AR. When Jenni was first born, she lived in a bedroom with her parents. With the birth of her sister Jordyn, Jenni was moved into a dormitory-style room with her older sisters.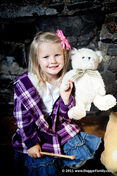 In late 2009, Jenni's family briefly moved to the Cornish House in Little Rock, AR, after her sister Josie was born premature. Once Josie was well enough to live outside of the NICU the family returned home.
Thanks to the reality show, which ended in 2015, Jenni was able to take a number of vacations as a young child. Notable locations include Scotland, Ireland, London, Israel, China, and Japan.
Wedding Involvement
flower girl: her brother Josh Duggar's wedding to Anna Keller (9/26/08)[3]
flower girl: her parents Jim Bob and Michelle Duggar's vow renewal ceremony (2009)
flower girl her sister Jill Duggar's wedding to Derick Dillard (6/21/14)[4]
flower girl: her cousin Amy Duggar's wedding to Dillon King (11/5/15)[5]
bridesmaid: her sister Joy Duggar's wedding to Austin Forsyth (5/26/17)[6]
bridesmaid: her brother Joseph Duggar's wedding to Kendra Caldwell (9/8/17)[7]
Bio
| | 2014[8] | 2018[9] |
| --- | --- | --- |
| Favorite Pasttime | play with siblings and animals | playing with her guinea pig, horseback riding, baking, water activities, playing violin |
| Favorite Food | green bean casserole | |
| Future Goal | veterinarian | |
| Favorite Bible Verse | John 3:16 | Psalm 23 |
| Favorite Bible Story | David & Goliath | |
| Favorite Song | This is the Golden Rule | (on the album) "Little Blessings" |
| Favorite Episode | Duggars vs. Bates | |
| Jurisdiction | girls' room | |
| Favorite Family Trip | Silver Dollar City and Little Rock | Australia |
References
Community content is available under
CC-BY-SA
unless otherwise noted.