We're Getting Mutants in the MCU - The Loop
Play Sound
Benjamin Michael Seewald is the first of Michael and Guinn Seewald's seven children. He is married to Jessa Seewald, and they have four children, Spurgeon, Henry, Ivy, and Fern.
Early Life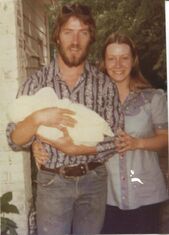 Benjamin Michael Seewald was born on May 19, 1995, to Michael and Guinn Seewald.
When he was a child he wanted to be a paleontologist, and often pretended to dig up fossils in his driveway.[1]
As a teenager, Ben had a job working at a country club.[2]
Ben first met his future wife, Jessa Duggar, when he was seventeen years old while attending church on vacation in Jessa's hometown. He grew facial hair in an attempt to look older in hopes of impressing her. He soon befriended two of Jessa's brothers, Joseph and Josiah. He began working overtime to try to earn extra money to go visit the Duggar family under the guise of visiting Josiah, but would always ask if "the whole family" would be there before visiting. After attending church with the family many times, Ben asked Jessa's father, Jim Bob, for her phone number, and begin getting to know her both in person and through text.[2]
Childhood Education
Along with his siblings, Ben was homeschooled growing up. He graduated from high school on May 18, 2013.[3]
Courtship and Engagement
On September 9, 2013, Ben asked Jim Bob Duggar for permission to court his daughter, Jessa.[4] Jim Bob gave his permission, and immediately brought Jessa into the room so Ben could ask her too. This courtship proposal, which was featured in the 19 Kids and Counting episode "Flea Market Finale", gained some national attention, being mocked on some lat- night talk shows and internet gossip sites for its awkwardness.[5]
Shortly after beginning to court, Ben moved to a building on the Duggar family's property to be closer to Jessa. He began working for Jim Bob doing various odd jobs and Jim Bob's multiple properties.
On August 3, 2014, Ben and Jessa went out to dinner with their parents, Michael and Guinn Seewald and Jim Bob and Michelle Duggar at the restaurant where the two went on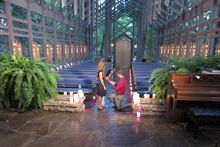 their first date. At this dinner, Ben gave Jessa a gift with the instructions not to open it until the next day. When she opened the gift on August 4, 2014, she found a tablet with a prerecorded message from Ben instructing Jessa to head to the plane hanger where her older brother, John David, would take her on a flight. After a day-long scavenger hunt, Jessa and her sister, Jinger, headed to Thorncrown Chapel, where Ben had set up candles and rose petals. At this chapel, Ben proposed to Jessa, and she said yes. This proposal scavenger hunt was featured on 19KaC episode "Jessa's Engagement"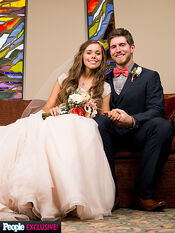 Wedding
Although Jessa expressed interest in getting married at Thorncrown Chapel, the location was deemed to small for the more than 1,000 guests invited to the wedding. On November 1, 2014, Ben and Jessa got married at First Baptist Church in Bentonville, Arkansas.[6] Ben's best man was his friend, Dylan McMahn, and his groomsmen were his brother Ethan Seewald, cousin Russ Seewald, future brothers-in-law Joseph and Josiah Duggar, and friends Daniel Robinson, Kolton Kulis, Ryan Schofield, Jake Hendrix, Rob Flowers. His ring bearer was his youngest brother, Tommy Seewald. The couple elected not to share their first kiss in front of the crowds, instead allowing it to be a private moment in an undisclosed room in the church. This wedding was featured on 19KaC episode "Jessa's Wedding".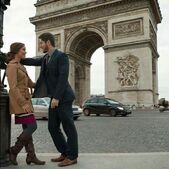 For their honeymoon, Ben and Jessa went to Paris, France, Rome, Italy, and Venice, Italy. Their honeymoon was featured on 19KaC episode "European Honeymoon".
Fatherhood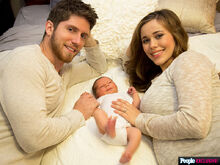 On April 21, 2015, Jessa announced via twitter that she and Ben were expecting their first child.[7] After twenty-seven hours of labor, Jessa gave birth to the couple's first son, Spurgeon Elliot Seewald, on November 5, 2015, in the couple's home. [8] This birth is featured on Counting On episode "Counting One More".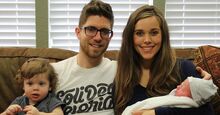 On August 23, 2016, the couple announced that they were expecting their second child.[9] On February 6, 2017, Jessa gave birth to the couple's second son, Henry Wilberforce Seewald. [10][11]
On January 9, 2019, the Seewalds announced that they were expecting their third child, who was due in June of 2019.[12][13] On May 26, 2019, Jessa gave birth to the couple's first daughter, Ivy Jane Seewald.
Ben and Jessa have publicly expressed a desire to adopt children on many occasions, and have looked into the possibility of fostering children as well.[14][15]
On February 18, 2021, the Seewald's announced they were expecting their fourth child, who is due in Summer 2021, following a miscarriage the previous year.[16]
On July 19, 2021, Jessa announced via her youtube channel that the baby had been born. The following day she released a second video revealing the baby's name, gender, and birthday. Fern Elliana Seewald was born July 18, 2021. She weighed 8lbs 5oz and was 21in long.[17]
Resume
Education
On May 16, 2015, Ben graduated from National Park College with an associate's degree in political science. After graduating, Ben began studying with the intention of going to seminary. [18]
Television Appearances
Ben was prominently featured in the last season of 19 Kids and Counting, which focused primarily on his relationship with Jessa Duggar. In 2015, the show Jill & Jessa: Counting On premiered, which focused heavily on Ben's life in relation to his wife Jessa. This show, which was later renamed Counting On, is currently in its third season.
Activism
Racial Inequality
Ben has been vocal on social media about issues involving racism and racial inequality. His posts on Twitter, Instagram, and his blog often include thoughts from him about how these issues go directly against Christianity.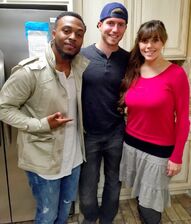 Racism is an attitude that is diametrically opposed to Christianity. Racism views others with prejudice based on outward appearance. Christianity views others with love and compassion based on the fact that all humans are sinners in need of a Savior. This Savior, Jesus Christ, has made a new people redeemed by His blood from every tribe, tongue, and nation. The Christian is one who has been redeemed by shear mercy of God--not for anything in us--so any boasting in self and in the flesh is utterly hateful to God. To emphasize the truth that no race is superior to another before God, He assembles His church with people of every tribe, tongue, and nation under heaven. Speaking of Jesus, the people of God in Heaven are quoted in Revelation 5:9b, "You were slain, and have redeemed us to God by Your blood out of every tribe and tongue and people and nation." -Ben Seewald on January 16, 2017
It is speculated that his awareness of these issues is directly related to his friendship with the Christian rapper, Flame, who is occasionally featured socializing with Ben on the show Counting On. His posts have been commented on frequently by both fans and critics of the Duggar family, who see them as a sign that Ben and Jessa will move away from the extreme fundamentalist beliefs that Jessa was raised in.
Wedding Involvement
References