Abbie Grace (Burnett) Duggar is the fourth of John and Cheryl Burnett's eight children. She is married to John Duggar, and they have one child, Grace.
Early Life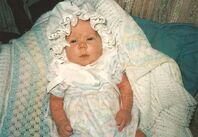 Early Years
Abbie Grace Burnett was born on April 16, 1992 to John and Cheryl Burnett. She was her parents' fourth child, and they went on to have four more children after her.
Abbie hunted with her family growing up, and she also participated in recreational shooting.[1][2] She also enjoyed fishing with her family.[3]
At some point while she was young, Abbie participated in a Journey to the Heart, a Christian retreat for teens and young adults to spend time focused on God.[4]
Childhood Education
Along with her siblings, Abbie was homeschooled in the Institute of Basic Life Principles program and attended the yearly conferences in Big Sandy, TX.[5]
At some point as a child, she also started taking both piano and violin lessons. In January of 2011, she attended the Wilds Music Camp in Brevard, NC.[6]
Family
See also: John Duggar and Abbie Burnett Wedding
Courtship
On June 26, 2018, Abbie announced that she was courting John Duggar. The couple met at an event at Abbie's church in Oklahoma.[7]  
Engagement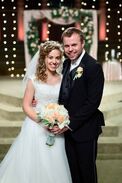 On July 17, 2018, John Duggar surprised Abbie when he showed up at her family's home. Along with their sisters Jana Duggar and Maggie Burnett, the couple flew to Fredricksburg, TX, where they ate dinner at the Airport Diner. After dinner, John took Abbie into a nearby room in the airport that had been set up for a proposal. After reading her a written speech, John proposed, and Abbie said yes.[8] The couple publicly announced this engagement on July 25, 2018.[9] 
Wedding
On November 3, 2018, Abbie married John Duggar at her family's church, First Baptist Church of Ada, OK.[10][11]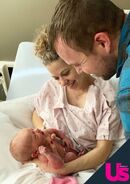 Motherhood
On August 1, 2019, Abbie and John announced that they are currently expecting their first child.[12] On August 20, 2019, they announced that the child will be a girl.[13] On January 7, 2020, Abbie gave birth to her first child, Grace Annette Duggar. She weighed 7 lb, 11 oz, and was 20.75 inches long.[14]
Resume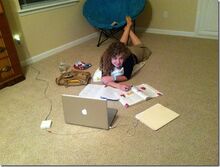 Education
At some point in 2014 or 2013, Abbie began training to be a certified nursing assistant (CNA). She completed this training in October of 2014.[15]
Abbie studied nursing at Pontotoc Technology Center from 2016 to 2017.[16][17]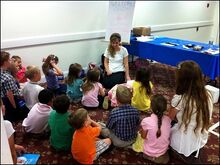 ATI Work
In the summer of 2011, Abbie taught in the Children's Institute for conferences with the Advanced Training Institute. These conferences were in Nashville, TN, Sacramento, CA, and Indianapolis, IN.[18] She also taught in a number of other ATI conferences as a young adult.[19]
Nursing
Shortly after earning her CNA in October of 2014, Abbie started working at a nursing home in Oklahoma.[15]
Abbie received her license as a licensed practical nurse (LPN) in Oklahoma on August 7, 2017. This license is valid until April 30, 2019.[20] After getting married, she moved to Arkansas, and was issued her Arkansas license on January 25, 2019. This license is valid until April 30, 2020.[21] She has currently put her nursing career on hold while preparing for the birth of her child, but is keeping up with her continuing education hours to keep her license active.[22]
Television Appearances
On October 1, 2018, the season finale of the reality show Counting On, "Josiah and Lauren's Prank-less Wedding?", first aired on TLC. At the end of this episode, viewers were introduced to Abbie, the new girlfriend of one of the show's stars, John Duggar. On November 20, 2018, a two-part webisode titled "John David & Abbie's Wedding" was posted on the TLC website. These webisodes gave viewers a sneak peek at Abbie's wedding to John Duggar. Abbie's relationship with John is one of the main subjects of the show's ninth season, which premiered on February 11, 2018.
References
Community content is available under
CC-BY-SA
unless otherwise noted.